NEWS
September 28, 2023
08:00 PM
Berliner Philharmonie, Chamber Music Hall
Under the Radar 2 - unadapted music in the Eastern bloc
UR VI
Tadeusz Kassern
Concerto for String Orchestra
Rudolf Wagner-Regeny
Mythological Figurines
Kurt Schwaen
Concerto for Violin and Orchestra
Yevhen Stankovych
Symphony Larga for 15 Strings
Victor Bruns
4th Symphony Concertante for wind quintet, percussion and strings
Philipp Bohnen – Violin
Jürgen Bruns – Conductor
tickets: www.eventim/UntermRadar2
---
September 23, 2023
06:00 PM
Auenkirche, Berlin-Wilmersdorf
The Messiah
G. F. Händel
Messiah, HWV 56
Soloists
Kantorei Choir
Chamber Symphony Berlin
Raymond Hughes – Conductor
---
Dear audience,
the Kammersymphonie Berlin starts its 33rd season in 2023 with the continuation of the four-part concert series "Unterm Radar 2" in the Chamber Music Hall of the Berliner Philharmonie. An ambitious project presents composers from the countries behind the "Iron Curtain": the works of classical modernism between the Second World War and the turn of 1991 were under the radar of public perception and are still largely unknown today. Musical treasures from the Czech Republic, Ukraine, Poland, Romania, Latvia and the former GDR will experience their performance.
In the third concert on 28 September, the Berliner Philharmoniker Philipp Bohnen sets a brilliant accent with the 1979 Violin Concerto by East German composer Kurt Schwaen. The homage to Bela Bartok is a surprisingly classic and highly virtuoso work. The concert program is complemented by Tadeusz Kassern (Poland), Rudolf Wagner-Regeny (GDR), Yevhen Stankovych (Ukraine) and Victor Bruns (GDR). On 6 December, the fourth and final concert of the "Under Radar" series will feature Romanian and Polish compositions, as well as the clarinet concerto by Latvian composer Romuald Kalsons with Alexander Bader as soloist.
With kind support of: Hauptstadtkulturfonds and Deutschlandradio.
For the concert dates: September 28th, December 6th, you can book tickets here.
The current choral concerts of the Kammersymphonie Berlin in autumn:
On 17 September a concert will take place in the Church of St. Marien for the "30 Years Festival Alte Musik Bernau" in cooperation with the Landesjugendchor Brandenburg. Under the direction of Raymond Hughes Handel's "Messiah" will be heard on 23 September in the Auenkirche. On the occasion of the "Tag der deutschen Einheit" on 3 October at 10 a. m., the Kammersymphonie helps shape the annual church service in Berliner Dom with works by Beethoven and Haydn under the direction of Kai-Uwe Jirka. In the Konzerthaus am Gendarmenmarkt, the ensemble will accompany the " Konzert im Rahmen der Altarweihe " with the choir of St. Hedwig's Cathedral and conductor Harald Schmitt on 8 November. To mark the anniversary of Beethoven's "200 Jahre Missa Solemnis", a concert with the Singakademie under the direction of Kai-Uwe Jirka will take place on 11 November in the Kaiser-Wilhelm-Gedächtnis-Kirche.
A special highlight is the traditional Adventskonzert in the Apostel Paulus Kirche Schöneberg. This year on the 3rd Advent Sunday, December 17, at 5 p. m. with Bach's Christmas Oratorio I-III and the Child-Chorus of the German Opera. The church is heated, get your tickets in time.
Further information on the individual concerts can be found under 'Concerts'.
Stay true to us and come and hear us,
Your Kammersymphonie Berlin
CONCERTS
September 17, 2023
05:00 PM
St. Nicholas Church, Bernau
"30 Years Early Music Festival Bernau"
J. S. Bach
Cantata BWV 150 "After You, Lord, I long"
Brandenburg State Youth Choir
Chamber Symphony Berlin
Claudia Jennings – Conductor
---
September 23, 2023
06:00 PM
Auenkirche, Berlin-Wilmersdorf
The Messiah
G. F. Händel
Messiah, HWV 56
Soloists
Kantorei Choir
Chamber Symphony Berlin
Raymond Hughes – Conductor
---
September 28, 2023
08:00 PM
Berliner Philharmonie, Chamber Music Hall
Under the Radar 2 - unadapted music in the Eastern bloc
UR VI
Tadeusz Kassern
Concerto for String Orchestra
Rudolf Wagner-Regeny
Mythological Figurines
Kurt Schwaen
Concerto for Violin and Orchestra
Yevhen Stankovych
Symphony Larga for 15 Strings
Victor Bruns
4th Symphony Concertante for wind quintet, percussion and strings
Philipp Bohnen – Violin
Jürgen Bruns – Conductor
tickets: www.eventim/UntermRadar2
---
November 08, 2023
08:00 PM
Konzerthaus Berlin, Big Hall
"Concert in the context of the consecration of the altar" 2023
W. A, Mozart
Misericodias Domini, KV 222
Max Baumann
Concerto for organ, strings and timpani
W. A. Mozart
Requiem in D minor, KV 626
Soloists
Chamber Symphony Berlin
Choir of St Hedwig's Cathedral Berlin
Harald Schmitt, Conductor
---
November 11, 2023
08:00 PM
Kaiser Friedrich Memorial Church Berlin, Breitscheidplatz
"200 Years of the Missa solemnis"
Julius Eastman
THE HOLY PRESENCE OF JOAN D'ARC
Ludwig v. Beethoven
Missa Solemnis
Hanna Herfurtner (soprano), N.N. (alto)
Volker Arndt (tenor), N.N. (baritone)
Berlin Sing-Akademie
Chamber Choir of the Berlin Singakademie
State and Cathedral Choir Berlin
Chamber Symphony Berlin
Kai-Uwe Jirka, Conductor
---
December 06, 2023
08:00 PM
Berliner Philharmonie, Chamber Music Hall
Under the Radar 2 - Unadjusted Music in the Eastern Bloc UR VII
Mieczeslaw Weinberg
Symphony No. 10 in A minor for string orchestra op. 98
Romualds Kalsons
Concerto for Clarinet and chamber orchestra
Dimitrie Cuclin
3rd string quartet in the version for string orchestra
Alexander Bader – clarinet
Jürgen Bruns – Conductor
Chamber Symphony Berlin
tickets: www.eventim/UntermRadar2
---
December 31, 2023
03:00 PM
Castle Theatre Rheinsberg
New Year's Eve Concert: "Glow, Joy, Passion"
Johann Strauß
Treasure Waltz from The Gypsy Baron
Luigi Boccherini
La Musica notturna delle strade di Madrid
Benjamin Britten
Simple Symphonie
Bela Bartok
Romanian Folk Dances
Johannes Brahms
Hungarian Dance No. 4
Nikolai Rimsky-Korsakov
Flight of the Bumblebee
José Padilla Sánchez
Ca c'est Paris
Jürgen Bruns – Conductor
Chamber Symphony Berlin
---
---
---
---
---
---
---
---
---
---
---
---
---
---
---
---
---
---
---
---
---
---
---
---
---
---
---
---
---
---
---
---
---
---
---
---
---
---
---
---
---
---
---
---
---
---
---
---
---
---
---
---
---
---
---
---
---
---
---
---
---
---
---
---
---
---
---
---
---
---
---
---
---
---
---
---
---
---
---
---
THE ORCHESTRA
Das Orchester
It was out of shared artistic visions and under the impression of social changes in Berlin, that Jürgen Bruns together with some musician friends founded the Kammersymphonie in 1991.
Rarely performed and seldomly heard works of the classic modern, compositions of the early 20th century, formed the first programmatic focus of the ensemble. Together, highly motivated and interested musicians of the Berlin orchestras and the so-called independent scene played Honegger, Schreker and Milhaud.
A mutual concert with Jean Françaix in the Berlin Philharmonic Hall in 1993 formed the ensemble's first milestone.
The musical spectrum was rapidly enlarged by curiosity for the unknown and a permanent quest for innovative program ideas:
- obstracized music - render audible what is yet unheard
- crossover projects of all kinds, like dance performance evenings with Gregor Seyffarth or
- incidental music at the German Theatre ("Mutter Courage" produced by Peter Zadek)
- film music, e.g. with jazz musicians Henning Schmiedt and Atle Halstensen
- "Konzert im Denkmal" (an open air concert in the Memorial to the Murdered Jews of Europe)
Beside this by now well-established innovative programming, there has been a continuous engagement with the classic repertoire. Since more than 20 years, the Kammersymphonie has been a high-quality partner to the great choirs of Berlin, accompanying masses, oratorios and choral concerts.
Currently, the Kammersymphonie has broadened their musical horizon in an eastward direction, introducing yet another programmatic accent. Music from the Balkans, from Anatolia, Korean and other folk music converge within unique programs, also collating folk and classical musical instruments.
The orchestra has regularly toured Europe and Asia.
In addition to a large number of CD releases, there has been a longtime, continuous cooperation with several broadcasting companies, especially with Deutschlandradio Kultur, a radio station repeatedly showing interest in live concert recordings.
more
GUESTS AND SOLOISTS
Iris Vermillion, Claudia Barainsky, Anton Keremidtchiev, Roman Trekel, Jörg Waschinsky, Endrik Wottrich, Scott Weir, Kolja Blacher, Piotr Plawner, Hakan Hardenberger, Christian Lindberg, Peter Bruns, Vladimir Stoupel, Frank Lunte, Irina Schnittke, Victoria Postnikowa,Tatjana Blome,Jean Françaix, Lothar Zagrosek, Viktor Puhl, Kai Uwe Jirka, John Axelrod, Eberhard Esche, Dieter Mann, Corinna Harfouch, Gregor Seyffert
THE CONDUCTOR
Der Dirigent
JÜRGEN BRUNS is artistic director of the Kammersymphonie Berlin and of the ECCO (European Composers Community Orchestra). Until 2016, he has been chief conductor of the KOS Ljubljana, the Orchestra of Slovenian Composers, too.
With his extensive repertoire, Jürgen Bruns is often invited as guest conductor to orchestras all over Europe. He has conducted more than 90 world premieres in recent years, and his interpretations of the classical and romantic repertoire have been highly praised.
Jürgen Bruns is mostly renowned for his performances and recordings of re-discovered compositions of the classical modern era and ostracised music of the early 20th century. Working with these compositions has become a matter near to his heart, especially as a German conductor of the younger generation.
Jürgen Bruns is held in high esteem for his conceptual concert programming and for his cooperation with other art forms such as theatre, video, dance and literature.
Jürgen Bruns has received the sponsorship prize of the Ernst-von-Siemens Music Foundation several times and won a scholarship of the Music Academy Rheinsberg and the federal state of Brandenburg. He was also awarded by the IMFC for his interpretations of works by Janáček.
Jürgen Bruns started to learn several instruments and gave his first solo performance with orchestras at the age of nine. He then studied violin at the "Hanns Eisler" Academy of Music Berlin and in 1988 became a member of the Konzerthausorchester Berlin while still a student. At the same time he took up conducting classes with Rolf Reuter in Berlin and complemented them by studies with Gilbert Varga in Florence and Charles Bruck in Paris as well as at the "Pierre Monteux School" in Maine (USA) from 1991 - 1992.
In order to devote his time more intensely to conducting, he gave up his position at the Konzerthausorchster in 1991. Since then, Jürgen Bruns has developed an active conducting career with orchestras, operas and choirs in Germany, the Netherlands, Norway, Switzerland, Austria, Italy, France, Slovenia, Croatia, Romania, Poland, the Czech Republic, Great Britain, Turkey, Korea and Japan.
Also in 1991, Jürgen Bruns founded the Kammersymphonie Berlin, which has since become one of the most renowned German chamber orchestras. The main focus of the ensemble is on classical modern music and works by composers ostracized by Nazi Germany.
Jürgen Bruns is regularly invited to festivals such as the Festival International de Musique Sion, the Kurt-Weill-Fest Dessau, the Usedom Musikfestival, Dresdner Musikfestspiele, the Carinthian Summer and the Ravello Festival,  La Folle Journée and the Spring-Green-Music Festival Kanazawa. He often cooperates with famous theatre directors such as the late Peter Zadek, for whose stagings he was musical director several times.
An important aspect of his work as conductor is his busy recording schedule. So far, Jürgen Bruns has conducted more than 100 works for CD (for labels such as Deutsche Grammophon, EDA, Signum, Quadriga, Naxos, Capriccio, Hännsler Classics, Sony) as well as film and radio recordings, many of which were first recordings. From 2006 to 2009, Jürgen Bruns functioned as artistic director of the CD series "Club 100" at Deutsche Grammophon/Universal.
more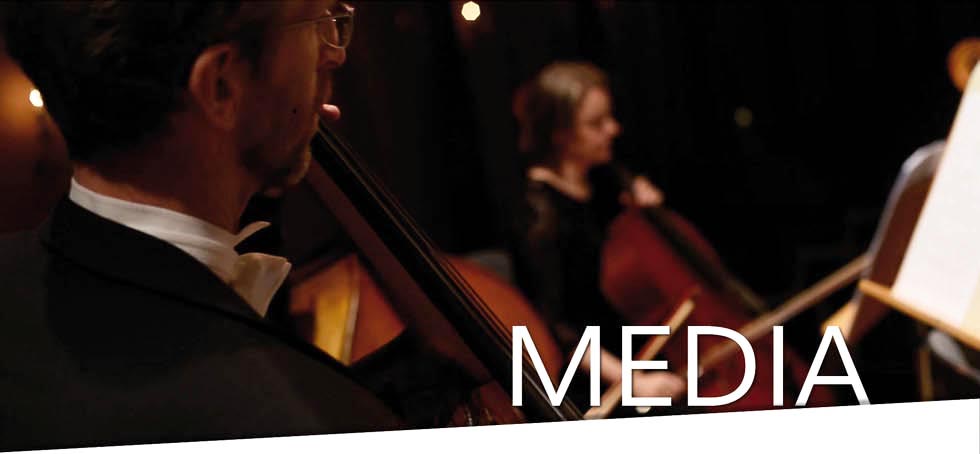 MEDIA
GECELEYIN - Anatolian Traditionals
Chamber Music Hall / Berlin Philharmonic
GECELEYIN - Anatolian Traditionals
Chamber Music Hall / Berlin Philharmonic
↑ close
NUIT ET BROUILLARD - Hans Eisler
Konzerthaus Berlin
NUIT ET BROUILLARD - Hans Eisler
Konzerthaus Berlin
↑ close
SONG OF HOPE - arranged by Eun-Hwa Choi
Concert Symphonie Hall in Seoul
SONG OF HOPE - arranged by Eun-Hwa Choi
Concert Symphonie Hall in Seoul
↑ close
DANCE SUITE - Marko Muni Mihevc
Chamber Music Hall / Berlin Philharmonic
DANCE SUITE - Marko Muni Mihevc
Chamber Music Hall / Berlin Philharmonic
↑ close
REDISCOVERED:
FIRST-EVER RECORDINGS OF MUSIC OF THE CLASSICAL MODERN
POLISH VIOLIN CONCERTOS
more
order
Alexandre Tansman: "Cinq pièces pour violon et petit orchestre, V. Basso ostinato"

Grazyna Bacewicz (1909-1969):
Violin Concerto No.1 (1937)
I. Allegro
II. Andante (molto espressivo)
III Vivace

Alexandre Tansman (1897-1986):
Cinq pièces pour violin et petit orchestre (1930)
I. Tocata
II. Chanson et boite à musique
III. Mouvement perpétuel
IV. Aria
V. Basso ostinato

Michal Spisak (1914-1965):
Andante and Allegro for Violin and String Orchestra (1954)
I. Andante, Quasi recitativo
II. Allegro

Andrzej Panufnik (1914-1991):
Violin Concerto (1971)
I. Rubato
II. Adagio
III. Vivace

Piotr Plawner, Violin
Kammersymphonie • Berlin Jürgen Bruns
© 2016 / Naxos Rights US, Inc. / Deutschlandradio8.573496
Ernst Toch "Galante Passacaglia" from "Bunte Suite"

By fluke, such top-class musicians have attended to this rather unknown music. One wishes for more CDs with music of the "lost generation" on such a high artistic level, in an intelligent compilation like this and with so profound and informative a booklet that is also easy to read.

WDR 3, Dorothee Riemer


Ernst Toch (1887 - 1964)
Bunte Suite op. 48 (1928) / Ersteinspielung
I Marschtempo
II Intermezzo
III Adagio espressivo
IV Marionetten-Tanz
V Galante Passacaglia
VI Karussell

Variationen über Mozarts
"Unser dummer Pöbel meint" KV 455
für Klavier und Orchester

Cellokonzert op. 35 (1924)
Allegro assai moderato
Agitato
Adagio
Allegro vivace

© 2012 / Crystal Classics N 67071
HESSENBERG / LARSSON
more
order
Kurt Hessenberg: Epilog aus der Suite zu Shakespeares "Der Sturm"
für Orchester op. 20

Bruns, conducting the very finely illuminated Kammersymphonie Berlin, unfolds the moderately modern suite with a lot of humor and sensual magic.

Audio, Otto Paul Burghardt


Kurt Hessenberg (1908-1994)
Suite zu Shakespeares "Der Sturm" für Orchester, op. 20
(Weltersteinspielung)

Lars-Erik Larsson (1908 - 1986)
Konzert für Saxophon und Streichorchester, op. 14

Frank Lunte, Altsaxophon
Kammersymphonie Berlin
Jürgen Bruns, Dirigent

2008 / Deutsche Grammophon
Franz Schreker: Die Infantin im Kreise ihrer Gespielinnen

With this CD recording, the Kammersymphonie Berlin under the artistic direction of Jürgen Bruns prove themselves to be an ensemble with spot-on musical dedication: one will certainly hear more (rarities) from them. 

Neue Zeitschrift für Musik, Michael Kube


Franz Schreker (1878 - 1934)
Der Geburtstag der Infantin (1908) / Ersteinspielung
Die Infantin im Kreise ihrer Gespielinnen
Aufzug und Gratulation der Knaben
Der Stierkampf
Die Infantin (Einlage)
Die Marionetten
Menuett der Tänzerknaben
Auftritt des Zwerges
Die drei Tänze des Zwerges:
- Mit dem Frühling im Wind
- Der Tanz in blauen Sandalen über das Korn
- Der Tanz im roten Gewand im Herbst
Die Rose
Der Spiegel / Das Ende des Zwergs

Ernst Toch (1887 - 1964)
Tanz-Suite op. 30 (1923) / Ersteinspielung
Der rote Wirbeltanz
Tanz des Grauens
Intermezzo
Tanz des Schweigens
Intermezzo
Tanz des Erwachens

1998 / EDA 013-2
GOLDSCHMIDT / GERHARD / WEILL
more
order
Kurt Weill: Sostenuto - Allegro molto aus der 2. Symphonie

Bruns's performance grabs you and never lets go. It emphasizes anger over elegance in I, rage over sadness in II, and bitter sarcasm over a hint at humor in III. Woodwinds dominate textures in a crystalline style akin to Stravinsky. Ensemble is tight and precise, with straight-on attacks and strict rhythm: listen to those strict and brittle string riffs.
American Record Guide


Berthold Goldschmidt (1903 - 1996)
Suite für Orchester op. 5 (1927) / Ersteinspielung
Allemande, Andante
Marsch, Allegro
Sarabande, Lento possibile
Chaconne, Allegretto grazioso
Tarantelle, Allegro furioso

Roberto Gerhard (1896 - 1970)
Concertino für Streicher op. 12 (1927/28) / Ersteinspielung
Allegro assai
Andante espressivo e con moto
Allegretto vivace e con spirito

Kurt Weill (1900 - 1950)
2. Sinfonie (1933)
Sostenuto - Allegro molto
Largo
Allegro vivace

2002 / EDA 018-2
POLAND ABROAD - Polish Composers in Exile
more
Alexandre Tansman: Allegro risoluto aus "Triptyque" (1930)

Conductor Jürgen Bruns brings out the most diverse sound colors in the all string orchestra: from percussion to the illusion of woodwinds. A pleasant surprise.
Welt am Sonntag


Mieczyslaw Karlowicz (1876-1909)
Serenade

Jerzy Fitelberg (1903-1951)
Konzert für Streichorchester

Simon Laks (1901-1983)
Sinfonietta

Alexandre Tansman (1897-1986)
Triptyque

Kammersymphonie Berlin
Jürgen Bruns - Dirigent

2006 / EDA 26
FROMMEL KLAVIERKONZERT
more
order
Gerhard Frommel: Vivo aus dem Konzert für Klavier, Klarinette und Streichorchester in h-Moll op. 9

Frommel, Gerhard (1906-1984)
Konzert op. 9 für Klavier, Soloklarinette und Streichorchester
Klaviersonate Nr. 6 B-Dur

Tatjana Blome, Klavier
Ib Hausmann, Klarinette
Kammersymphonie Berlin
Jürgen Bruns, Dirigent

2006 / Deutsche Grammophon
UNKNOWN RARITIES:
COMPOSITIONS FROM THE ROMANTIC ERA TO THE PRESENT DAY
MAYER / HENSEL / LE BEAU
more
Emilie Mayer: Scherzo aus Symphonie Nr. 5 f-moll

The Kammersymphonie Berlin under conductor Jürgen Bruns plays with full commitment and verve - the recoded bravos of the audience at the end are no coincident.

www.musikansich.de, Sven Kerkhoff


Emilie Mayer (1812-1883)
Symphonie Nr. 5 f-moll
Allegro agitato
Adagio
Scherzo. Allegro vivace
Finale. Allegro vivace

Fanny Hensel (1805-1847)
"Hero und Leander"
Dramatische Szene für eine Singstimme mit Begleitung des Orchesters

Luise Adolpha Le Beau (1850-1927)
Klavierkonzert mit Orchesterbegleitung d-moll op. 37
Allegro maestoso
Poco adagio
Finale. Allegro vivo

2003 / Dreyer-Gaido
HARFOUCH / ANDERSEN-MÄRCHEN
more
order
Andreas Pflüger: Introduktion aus "Das hässliche Entlein"

Andreas Pflüger (*1941)
"Das hässliche Entlein" & "Die Prinzessin auf der Erbse"
Corinna Harfouch liest die Andersen-Märchen zu Musik
Ausführende: Kammersymphonie Berlin, Jürgen Bruns

Ernst Toch (1887-1964)
Die Prinzessin auf der Erbse op. 43 (Kinderoper)
Ausführende: RIAS Kammerchor,
Deutsches Symphonie-Orchester Berlin,
Marek Janowski

2006 / Capriccio
STRAUSS / MOLIÈRE
more
order
Richard Strauss: aus "Der Bürger als Edelmann" op. 60 Schlusswort und Trinklied

The ravishing concert recording with the Berlin Kammersymphonie under Jürgen Bruns has the potential to become the audio-book of the year. 

Sächsische Zeitung


Richard Strauss (1864-1949)
Der Bürger als Edelmann op. 60
Live Einspielung aus dem Konzerthaus Berlin von 1996

Sprecher: Eberhard Esche, Dieter Mann
Kammersymphonie Berlin
Leitung: Jürgen Bruns

2009 / Ohreule
MUSIC AS ENTERTAINMENT:
FROM THE ARIA TO POP SONGS
BODIL ARNESEN - SOPRAN
more
Christer Huldgren: Jeg vil gi deg, o Herre, min lovsang

Fader vår – mine beste salmer
Bodil Arnesen - Sopran
Kammersymphonie Berlin

Traditionelle, sakrale Lieder aus Skandinavien
arrangiert für Sopran und Orchester

2003 / Lynor 030615
REIN ALEXANDER - BARITON
more
Chiara Ferrau / Ennio Morricone: Nella Fantasia

Rein Alexander - Bariton
Kammersymphonie Berlin Filmsongs von Ennio Morricone, Nino Rota, Tom Waits et.al.

2004 / Epic/Sony Music EPC 518887 2
PASSIONE E MAGIA
more
order
Georg Friedrich Händel: Sinfonia (3. Akt) aus der Oper "Xerxes"

Passione e Magia
Friederike Meineln - Mezzosopran
Kammersymphonie Berlin
unter der Leitung von Jürgen Bruns
Barock- und altitalienische Belcanto-Arien

Arien von:
Georg Friedrich Händel (1685 – 1759)
Antonio Lotti (1667 – 1740)
Alessandro Scarlatti (1660 – 1725)
Markgräfin Wilhelmine von Bayreuth (1709 – 1758)
Arien und Instrumentalwerke von Antonio Caldara (1670 – 1735)

2006 / sunbow
27. Februar 2011
Philharmonie Berlin, Kammermusiksaal
20 JAHRE KAMMERSYMPHONIE BERLIN

Felix Mendelssohn-Bartholdy: Sinfonie Nr. 4 ("Italienische")
Jürgen Bruns, Dirigent
11. Januar 2009
Philharmonie Berlin, Kammermusiksaal

Walter Braunfels: Symphonie für Streicher
Jürgen Bruns, Dirigent
14. Oktober 2007
Philharmonie Berlin, Kammermusiksaal
TRIO EUROPA: SLOWENIEN - DEUTSCHLAND - PORTUGAL
MUSIKALISCHE BEGEGNUNGEN

Fernando Lopes-Graça: Para uma criança que vai nascer
Jürgen Bruns, Dirigent
GALLERY
Do you want to publish the photos of Kammersymphonie Berlin? Just write us an email in order to get the login data. In case you need further informations about the images or publications please contact Tilo Morgner.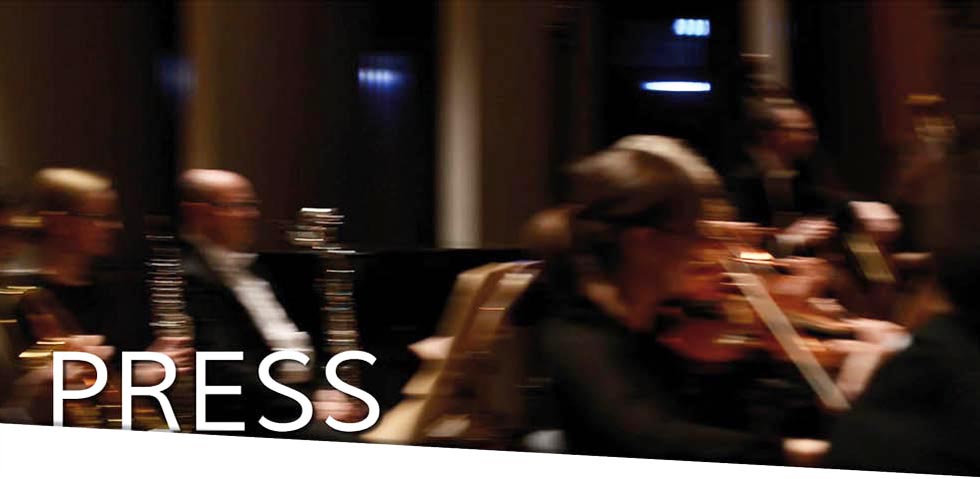 PRESS
Pressestimmen
JÜRGEN BRUNS and his outstandingly disposed ensemble showed an exact knowledge of style ...
Berliner Morgenpost

HAVE IDEAS ... Kammersymphonie score in their anniversary concert with inventive program design ... inward intensity, as interspersed by gold thread ...
Der Tagespiegel
COLORFUL EFFECTS, surprising developments, simply great music, especially when being played as ingeniously and dazzlingly as by the Kammersymphonie Berlin ...
Frankfurter Allgemeine Zeitung

BERLIN'S WELL-MATCHED KAMMERSYMPHONIE and conductor Jürgen Bruns opened the concert in pretty Heringsdorf's unprepossessing Kursaal with a brisk yet well- structured account of Mendelssohn's "Hebrides" overture ...
The Financial Times

ON THEIR DEBUT CD, the Kammersymphonie Berlin under their artistic director Jürgen Bruns prove themselves a committed and accurately performing ensemble one will definitely hear more about ...
Neue Zeitschrift für Musik
STATEMENTS
Statements
I wouldn't like to miss the opportunity to congratulate the Kammersymphonie to their 20th anniversary. It is remarkable to see, what the members of the ensemble have achieved in this time under the artistic direction of Jürgen Bruns. (...) I hope, that you will be able to continue (...) your artistic and dramaturgical success story.
Andrè Schmitz, Staatssekretär für Kulturelle Angelegenheiten
Thank you for the wonderful time I had the honor of sharing with you last year. The recording session was an amazing experience for both myself and Sony Music Norway. You are truly the most professional musicians and I hope, with all my heart, to get the chance of singing with you again - be it on other recordings or concerts. The CD, "Rein Alexander", has sold well and we have received both a"gold" and "Platinum" record for it which is very inspireing and quite an achievement in Norwbut album... Everybody that hears this record asks about "this amazing orchestra..!" and I proudly tell them all about you. Nobody can believe that we recorded this in two days. Thank you all so much for your wonderful musicality, sense of humour, professionality and for the way you made me feel welcome and therefore calm and relaxed to do my part.
The norwegian baritone Rein Alexander after the successful start of his debut recording with Kammersymphonie Berlin
It is now ten years since the establishment of a firm partnership between the Kammersymphonie Berlin and the Berlin Konzerthaus. (...) What distinguishes their way of making music is not only the Kammersymphonie's  high technical skills and stylistically assured interpretations. The open-mindedness and musical zest, with which the ensemble makes rarely performed works accessible for the concert hall, is also particularly striking.
Prof. Dr. Frank Schneider, Intendant des Konzerthaus Berlin in einem Schreiben vom 27. August 2001 zum 10jährigen Bestehen der Kammersymphonie
The Kammersymphonie Berlin under the leadership of their conductor Jürgen Bruns have provided me with truly wonderful musical hours within the last years - not only with my own works, but also with the whole spectrum of interpretations of fascinating programs that can't be heard elsewhere in Berlin. It is the great and almost unique achievement of this orchestra, to play music in an enthusiastic and thus enthusing way, with all immaculacy and confidence of artistic capability - with a beauty of sound, precision and splendid phrasing, also within the modern repertoire. Neither can [the audience] wish for more beautiful concerts - nor a composer for better interpretors!
Composer Detlev Glanert, whose "Neun Karrikaturen" were first performed by the Kammersymphonie Berlin in 2001
CONTACT
MUSICAL DIRECTOR
Jürgen Bruns
MANAGEMENT
Tilo Morgner
Götzstraße 2
D-12099 Berlin
Mobile:
+49 (173) 98 51 126
IMPRINT & PRIVACY
Kontakt / Impressum
MUSICAL DIRECTOR
Jürgen Bruns
MANAGEMENT
Tilo Morgner
Götzstraße 2
D-12099 Berlin
Mobile:
+49 (173) 98 51 126
[EN] Die Kammersymphonie Berlin ist eine GbR, vertretungsberechtigt sind:
Jürgen Bruns und Tilo Morgner
Inhaltlich verantwortlich gemäß § 10 Absatz 3 MDStV: Tilo Morgner
Foto: Oliver Portratz
Video: Oliver Portratz / www.schlaffke.com
Webdesign: www.magic-carpets.de
Der Nutzung der veröffentlichten Kontaktdaten ist ausschließlich Zwecken der Kontaktaufnahme mit der Kammersymphonie Berlin vorbehalten. Nutzung oder Weitergabe an Dritte zur Übersendung von Werbung, sofern diese nicht explizit angefordert wurde, widersprechen wir ausdrücklich.
Trotz sorgfältiger inhaltlicher Kontrolle bei der Erstellung dieser Seite, können wir für Aktualität und Richtigkeit des Inhalts jedoch keine Gewähr übernehmen. Gemäß § 6 Abs.1 MDStV und § 8 Abs.1 TDG sind wir für eigene Inhalte auf diesen Seiten nach den allgemeinen Gesetzen verantwortlich, jedoch nicht verpflichtet, die von uns übermittelten Informationen Dritter zu überwachen oder eine eventuelle rechtswidrige Tätigkeit derer aktiv auszuschließen. Eine Haftung tritt erst nach Bekanntwerden einer Rechtsverletzung ein - entsprechende Inhalte entfernen wir dann sofort.
The privacy declaration is currently only available in German.
Datenschutzerklärung
In dieser Datenschutzerklärung informieren wir Sie über die Verarbeitung personenbezogener Daten bei der Nutzung dieser Website.
Verantwortlicher
Verantwortlich für die Datenverarbeitung ist
Tilo Morgner
Götzstraße 2 // 12099 Berlin
Telefon: +49 (30) 74 31 340
E-Mail: morgner (at) kammersymphonie-berlin.de
Personenbezogene Daten
Personenbezogene Daten sind alle Informationen, die sich auf eine identifizierte oder identifizierbare natürliche Person (im Folgenden "betroffene Person") beziehen. Als identifizierbar wird eine natürliche Person angesehen, die direkt oder indirekt, insbesondere mittels Zuordnung zu einer Kennung wie einem Namen, zu einer Kennnummer, zu Standortdaten, zu einer Online-Kennung oder zu einem oder mehreren besonderen Merkmalen identifiziert werden kann, die Ausdruck der physischen, physiologischen, genetischen, psychischen, wirtschaftlichen, kulturellen oder sozialen Identität dieser natürlichen Person sind.
Daten beim Websiteaufruf
Wenn Sie diese Website nur nutzen, um sich zu informieren und keine Daten angeben, dann verarbeiten wir nur die Daten, die zur Anzeige der Website auf dem von Ihnen verwendeten internetfähigen Gerät erforderlich sind. Das sind insbesondere:
IP-Adresse
Datum und Uhrzeit der Anfrage
jeweils übertragene Datenmenge
die Website, von der die Anforderung kommt
Browsertyp und Browserversion
Betriebssystem
Rechtsgrundlage für die Verarbeitung dieser Daten sind berechtigte Interessen gemäß Art. 6 Abs. 1 UAbs. 1 Buchstabe f) DSGVO, um die Darstellung der Website grundsätzlich zu ermöglichen.
Darüber hinaus können Sie verschiedene Leistungen auf der Website nutzen, bei der weitere personenbezogene und nicht personenbezogene Daten verarbeitet werden.
Ihre Rechte
Als betroffene Person haben Sie folgende Rechte:
Sie haben ein Auskunftsrecht bezüglich der Sie betreffenden personenbezogenen Daten, die der Verantwortliche verarbeitet (Art. 15 DSGVO),
Sie haben das Recht auf Berichtigung der Sie betreffenden Daten, wenn diese unrichtig oder unvollständig gespeichert werden (Art. 16 DSGVO),
Sie haben das Recht auf Löschung (Art. 17 DSGVO),
Sie haben das Recht, die Einschränkung der Verarbeitung Ihrer personenbezogenen Daten zu verlangen (Art. 18 DSGVO),
Sie haben das Recht auf Datenübertragbarkeit (Art. 20 DSGVO),
Sie haben ein Widerspruchsrecht gegen die Verarbeitung Sie betreffender personenbezogener Daten (Art. 21 DSGVO),
Sie haben das Recht nicht einer ausschließlich auf einer automatisierten Verarbeitung – einschließlich Profiling – beruhenden Entscheidung unterworfen zu werden, die Ihnen gegenüber rechtliche Wirkung entfaltet oder sie in ähnlicher Weise erheblich beeinträchtigt (Art. 22 DSGVO),
Sie haben das Recht, sich bei einem vermuteten Verstoß gegen das Datenschutzrecht bei der zuständigen Aufsichtsbehörde zu beschweren (Art. 77 DSGVO). Zuständig ist die Aufsichtsbehörde an Ihrem üblichen Aufenthaltsort, Arbeitsplatz oder am Ort des vermuteten Verstoßes.
Einsatz von Cookies
Beim Besuch der Website können Cookies auf Ihrem Gerät gespeichert werden. Cookies sind kleine Textdateien, die von dem von Ihnen verwendeten Browser gespeichert werden. Cookies können keine Programme ausführen und auch keine Viren auf Ihr Gerät übertragen. Die Stelle, die den Cookie setzt, kann darüber jedoch bestimmte Informationen erhalten. Cookies dienen dazu, das Internetangebot benutzerfreundlicher zu machen. Mithilfe von Cookies kann beispielsweise das Gerät, mit dem diese Website aufgerufen wurde, bei einem erneuten Aufruf erkannt werden.
Durch die Browsereinstellungen lässt sich das Setzen von Cookies einschränken oder verhindern. So kann z. B. nur die Annahme von Cookies, die von Drittanbietern stammen, blockiert werden oder aber auch die Annahme von allen Cookies. Durch das Blockieren sind jedoch möglicherweise nicht mehr alle Funktionen dieser Website nutzbar. Im weiteren Text dieser Datenschutzerklärung informieren wir Sie konkret, an welchen Stellen und zu welchen Zwecken Cookies auf den Seiten zum Einsatz kommen.
FRIENDS & SPONSORS
Freundeskreis
FRIENDS & SPONSORS
In December 2006, the society Friends and Patrons of the Kammersymphonie Berlin was founded. We want to share with other persons our enthusiasm for the excellent concerts of the Kammersymphonie Berlin and our pleasure to join the orchestras and Jürgen Bruns' - Musical Directors - discoveries of interesting unknown music. We make it our objective to support the artistic development of the Kammersymphonie by
funds
collecting ideas
starting initiatives
disseminating informations
You are friendly invited to join our society "Friends and Patrons of the Kammersymphonie Berlin" e.V.
As member you will get
exclusive informations about the current and future projects and plans of the orchestra
the possibility to join rehearsals and meet the musicians
introductions to the concert programs
With a Membership due beginning by 30 € for students, pensioners, unemployed persons, children and young persons until an age of  18,  50 € for regular Members (single adults), 80 € for married couples, 150 € for patrons  or 200 € for juristic persons or associations you can participate in our work.
chairman of the society: Dr. Brigitte Kruse
assistant chairman: Jean Severin
treasurer: Prof. Dr. Waldemar Bruns
Please ask for further information via E-Mail.
OR DO YOU WANT TO BECOME A SPONSOR OF THE KAMMERSYMPHONIE BERLIN?
Our orchestra is well-known for its unique and coherent programmatic concept.
As an official partner of the Kammersymphonie Berlin you benefit from this exclusivity and originality.
Gladly we would provide you with more information and care for a sponsoring concept matching your enterprise.